All across the country, more and more people are turning to inexpensive genetic testing to help find answers to their health issues. They're looking for knowledgeable practitioners who can help them make informed decisions. We're here to help you navigate this sometimes complex and confusing new world.
Introducing MethylGenetic Nutritional Analysis™.
With unprecedented functionality, MethylGenetic Nutritional Analysis offers a cloud-based platform that enables us to integrate findings from lab work, symptom surveys, and raw genetic data and then compare all your patient data in a side-by-side format. This is a powerful decision-making tool when designing a custom nutritional protocol for you based on your unique genetics.
Only MethylGenetic Nutritional Analysis helps you assess, analyze, and design support. This program is taking functional medicine and health care into a whole new paradigm.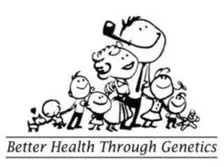 The practice of functional medicine is on the rise. You no longer have to treat symptom after symptom – now you can get to the root cause of illnesses through genetic saliva testing.
Understanding how DNA impacts human health is revolutionizing the future of nutrition. This practical, forward-looking approach of supporting genetic variants is based on scientific evidence, and it is helping people find answers to their health challenges like never before.
Ask us about taking a simple saliva test to see if your DNA is hindering your health. For more information on genetic variants and how they impact your health, visit www.GetToKnowYourDNA.com .